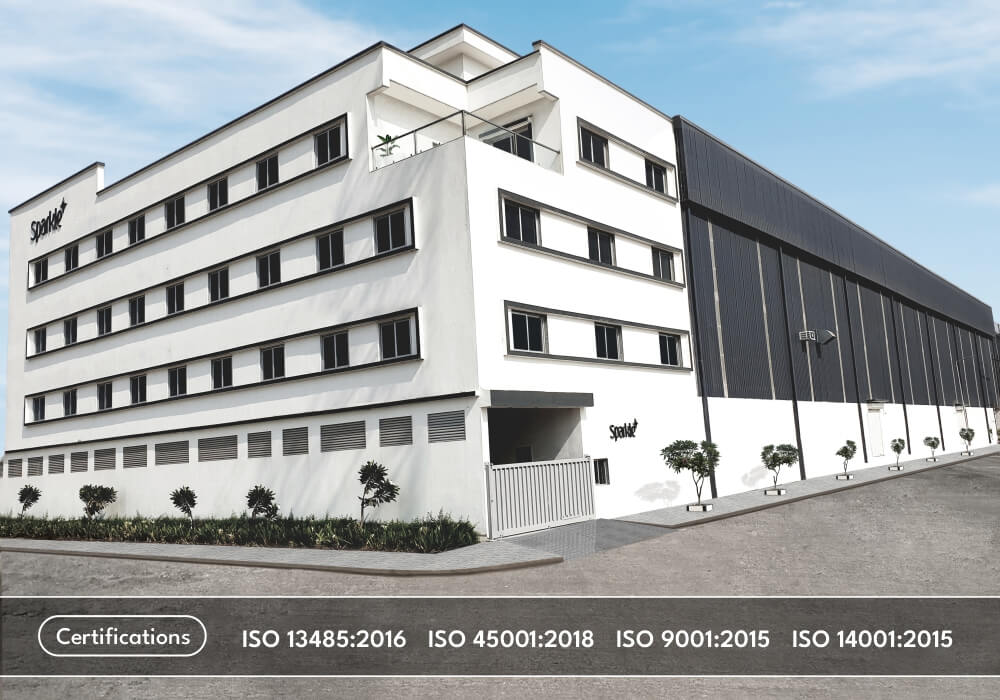 Manufacturing Facility
With over 50,000 square feet dedicated solely to innovation and production, Sparkle's manufacturing facility is one of India's most modern absorbent hygiene products-making factories.

Our facility is equipped with a one-of-a-kind, fully automatic Italian sanitary pad production line capable of producing over 1 million sustainable sanitary pads per day.

We have customized our production line so that we can process our sustainable, biodegradable and compostable ingredients and use several renewable and natural fibers that are not currently being utilized.

Our manufacturing facility has been audited by independent third-party organizations so that all our quality management and product safety protocols meet every international standard possible. Besides being US FDA registered, our manufacturing facility is also ISO 9001 certified.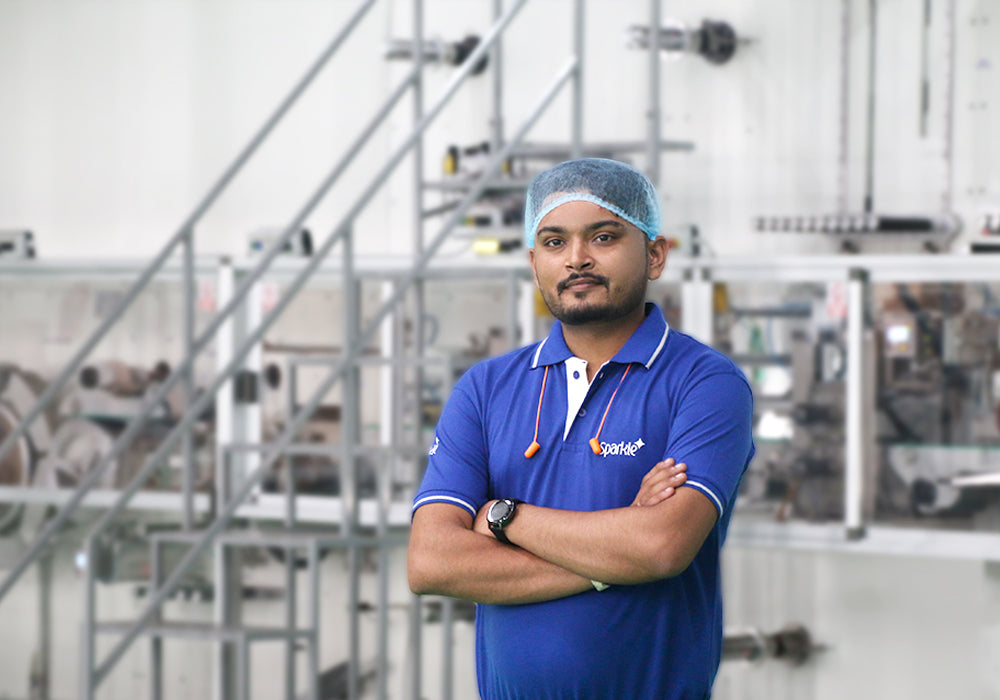 Production Area
We follow strict hygiene and manufacturing process controls at every step of our production process. As a result, our production area has epoxy flooring and central air conditioning with positive pressure to maintain unparalleled quality.

With hand sanitizer installed at every entry point, compulsory hair net, uniform and safety shoes, all our technicians, engineers and operators also follow strict hygiene controls. Our dust-free production area is equipped with advanced Heating, Ventilation and Air Conditioning (HVAC) system that is designed to maintain Class 10000 Clean Room environment.
Quality Control
To ensure that our products meet the highest quality standards consistently, we have implemented a rigorous internal quality management system. During every production run, we conduct an on-line quality inspection on the production floor as well as periodic samples testing of in-depth product quality analysis in our quality assurance lab.

Whether it is on-line quality inspections or in-lab product tests, we carefully document all the performance parameters such as absorbency, rewet, and adhesive strength with individual batch codes. Our standardised operating procedures allow us to effectively identify any manufacturing defects or errors so that we can quickly take corrective actions. That way, you can be assured that when you do get the product, it is more than safe for you to use because it's passed every stage of our rigorous quality control system.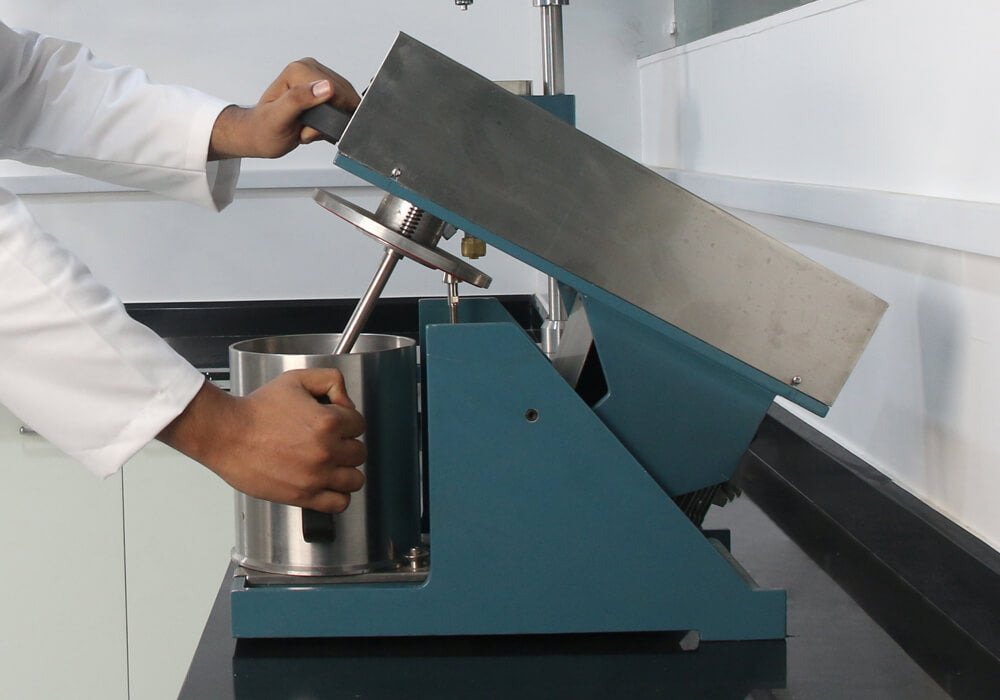 R&D Center
As a young, but rapidly growing company, we understand and embrace the importance of innovation as an engine that drives growth. With a strong focus on sustainability, we keep the entire product life-cycle in mind when designing our products, starting from sourcing innovative ingredients and production to end-of-life scenarios.

Our R&D Center is equipped with eight departments: